2009 Early Cymbidiums Now Blooming
February 3, 2009
Images of Peterkort Roses Oregon-grown cymbidiums now in bloom. These are the early varieties. Midseasons varieties will be beginning in late February.
Valley Knight Helen - beautiful pink large bloom cymbidium.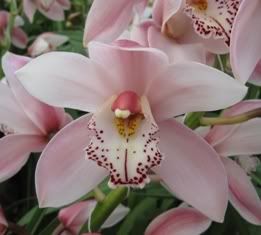 Bethlehem Early Times - brown/bronze/green - what color is this cymbidium? Very delicate, birdlike flowers. Almost done for the year. It it one of the earliest - truly heirloom plants.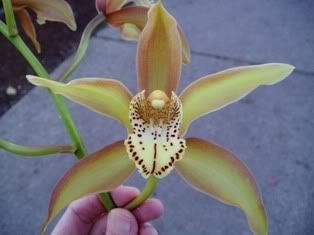 Down's Delight the Golden Tetra - A mouthful for sure - large flowers, golden/green color, a glowing cymbidium.
Yowie Flame Heather is aptly named - very bright red lip with mauvey red outer petals. Eye-catching!!!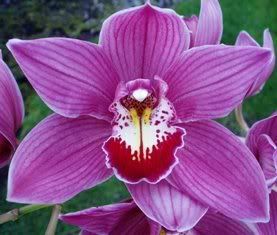 San Miguel Christmas Song is bright chartreuse green with ruddy lip speckles. And it smells delightful - sweetly pleasant. Very few scented cymbidiums exist but this is one of them. And the form is unique - slender rippling petals, then a drapey viney stem. Usually many flowers on a stem. '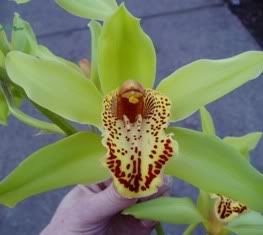 Valley Song Maureen has rounded petals in a pleasant cream/white/palest pink. A subtly yellow tinted lip with red speckles like freckles.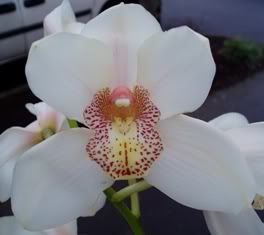 Come see our cymbidiums at the Peterkort Roses booth at the Portland Flower Market!!!! Blooming now through Mother's Day.